November, 2021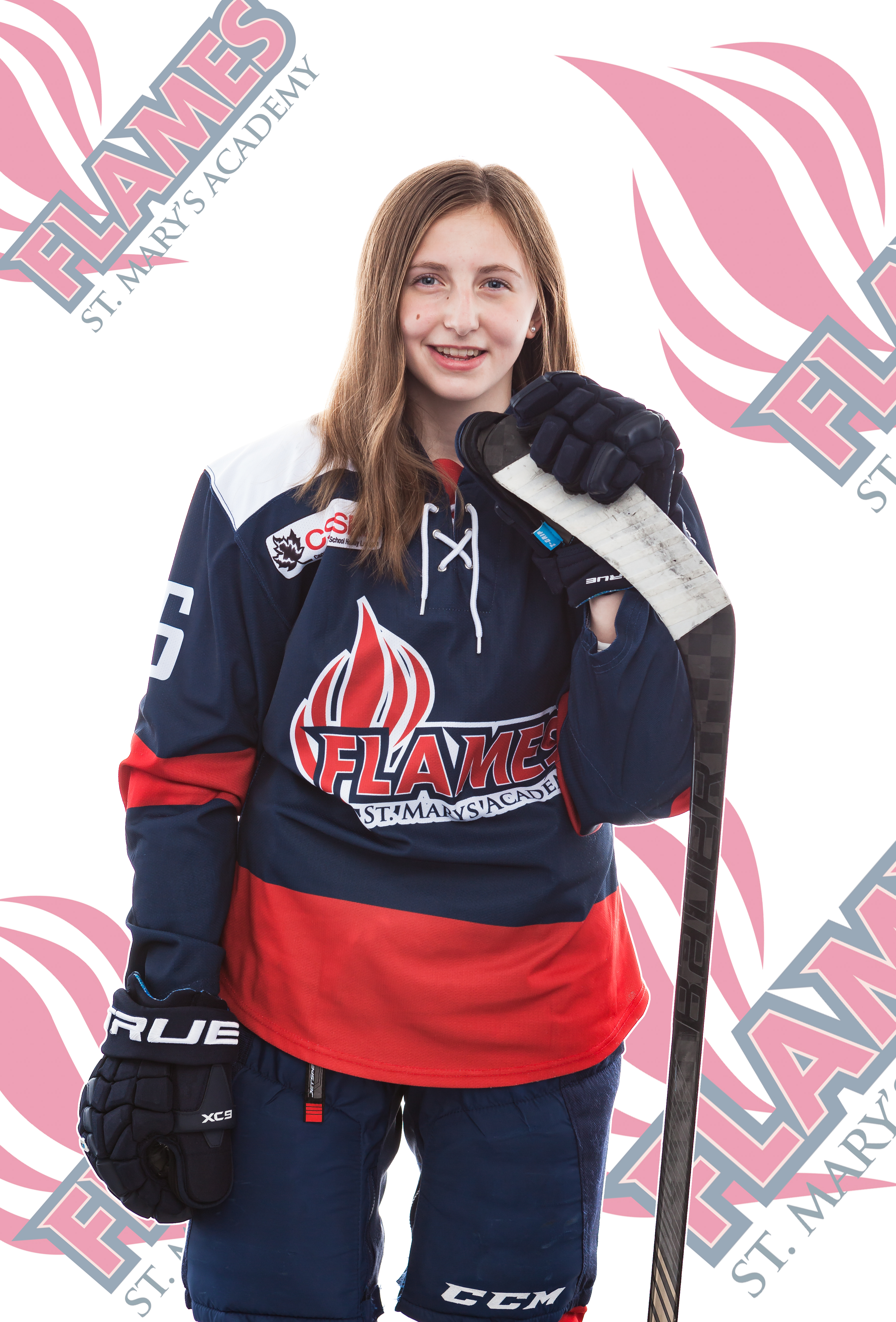 Congratulations to Reese Chuback (#16), who signed with Union College in New York.
Reese will play NCAA D1 hockey for the UC Dutchwomen next fall for the 2022-2023 school year.
Hold High the Torch!
October 30, 2021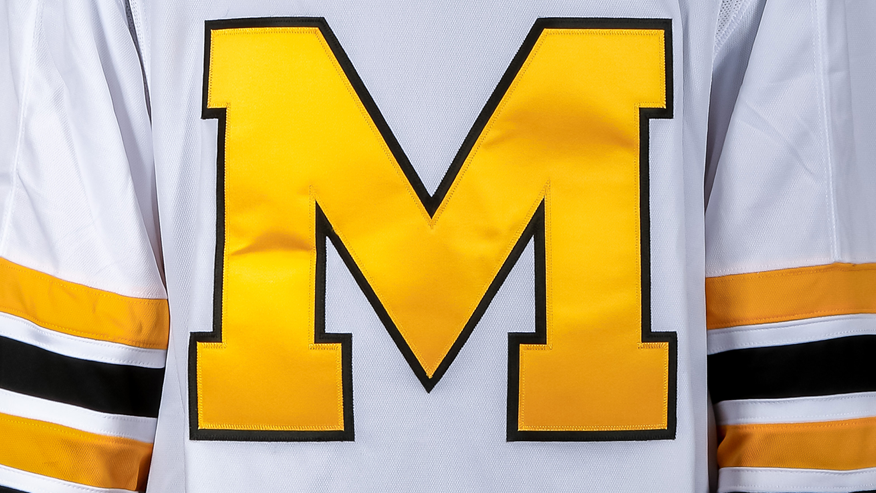 Congratulations to Flames Prep team members Presleigh Giesbrecht and Charlotte Buffie, both selected to be team members on U-18 Team Manitoba. Join us in wishing them well as they participate and compete in the Western Regional Women's U18 tournament at Stride Place in Portage La Prairie, MB the week of November 1 – 6, 2021. Hold High the Torch!
August 16, 2021

St. Mary's Academy coaches, players, staff and families want to congratulate Reese Chuback, Presleigh Giesbrecht, Tyla Turnbull and Charlotte Buffie for being selected to the Hockey Manitoba U18 Top 40 (Program of Excellence) this past weekend.  We are very proud of you!
For more information on the Program of Excellence: https://www.hockeymanitoba.ca/programs/poe/u-18/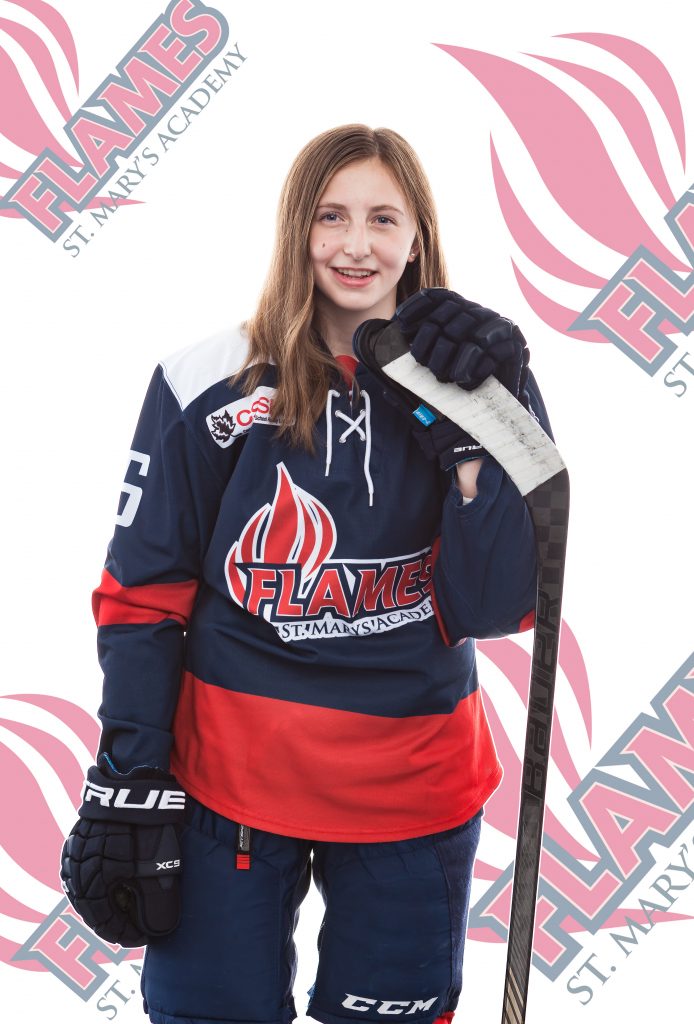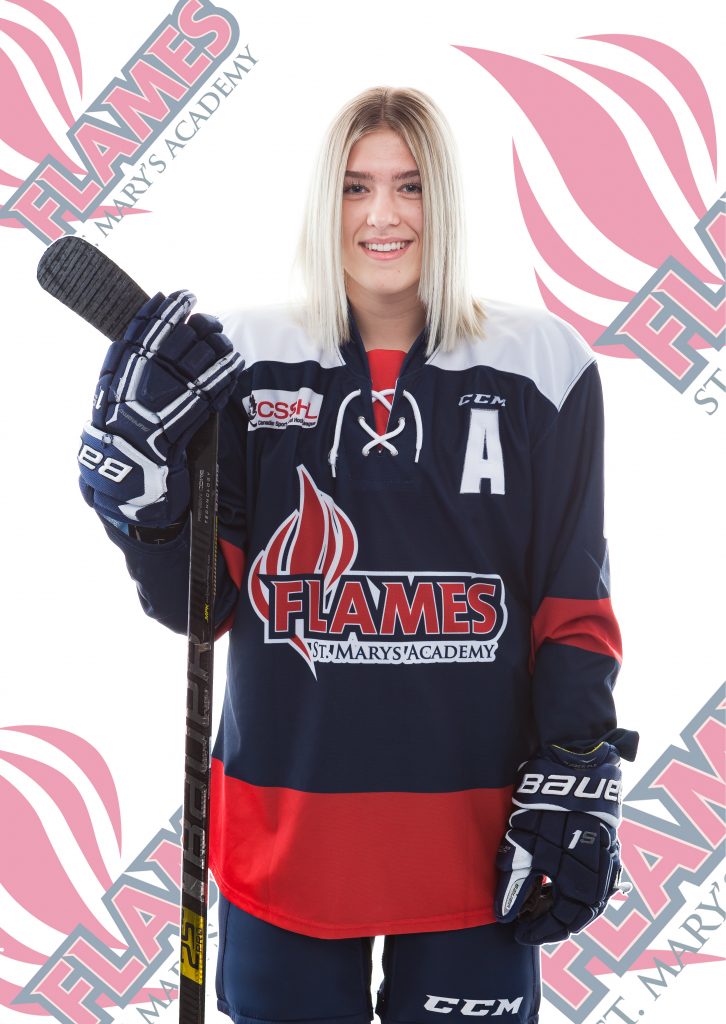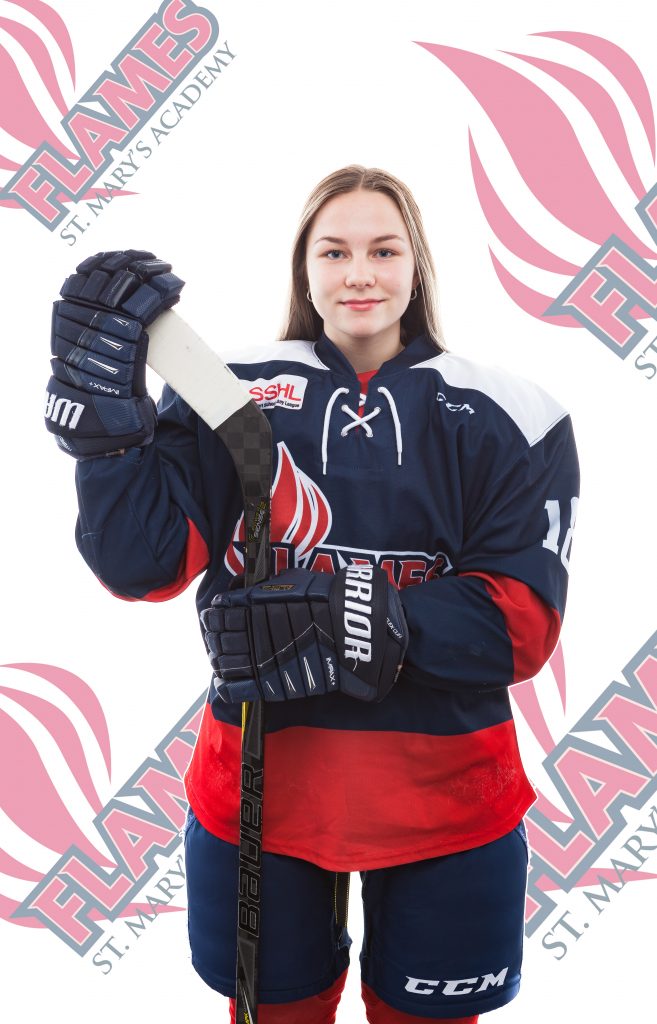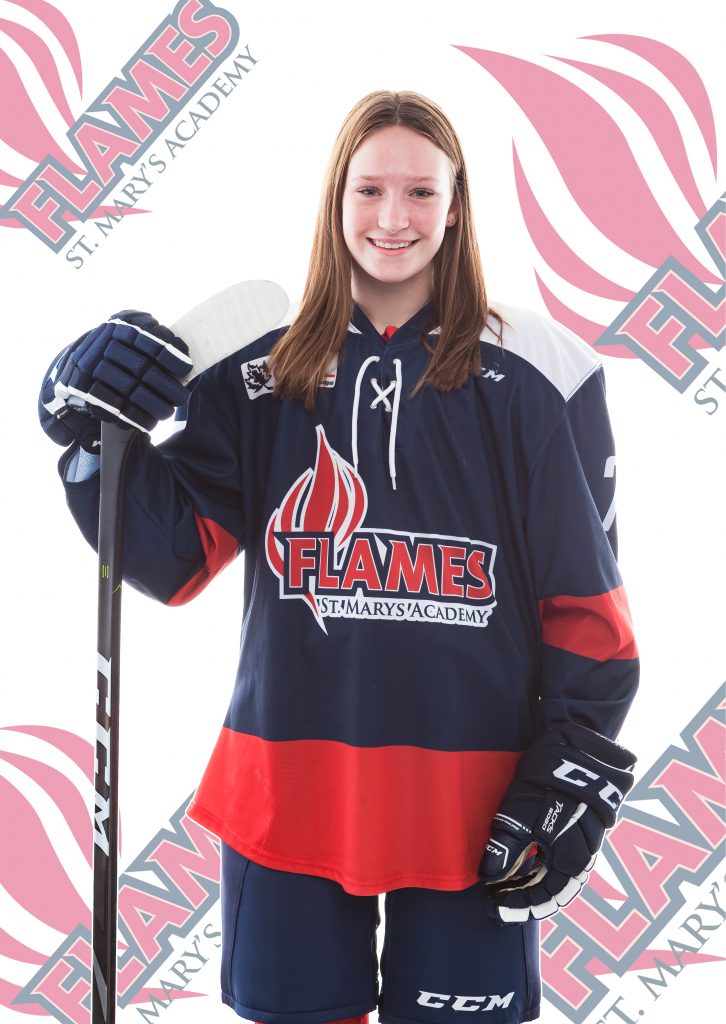 February 2021
Game On Hockey columnist, Carter Brooks, posted this article celebrating our Flames Prep team connections to u sports and the Manitoba Bisons' hockey program. Enjoy reading about the continuing paths of our players as they commit to their post-secondary pursuits of education and athletics.
https://gameonhockey.ca/2021/02/04/st-marys-prep-team-stars-choose-u-sports-and-manitoba-bisons/

This article was posted on the Hockey Blog in Canada website. While we were not able to host our Female World Sport School Challenge in 2021 (due to COVID restrictions), the article is a wonderful overview of the FWSSC and the players who have and will be transitioning to university sports and beyond.
http://hockey-blog-in-canada.blogspot.com/2021/02/the-winners-and-players.html