St. Mary's Academy (SMA) is a Catholic school for girls in the tradition of the Sisters of the Holy Names of Jesus and Mary. The Academy has provided exceptional education for young women for 150 years. Our mission is to nurture young women, spirit mind and body. Our goal is that each graduate leaves the school empowered with an awareness of her gifts, a desire for excellence in all endeavours, and a sense of social responsibility to use her gifts in service and generosity to others.
The All Girls Advantage
Our young women enjoy the benefits of single-gender education. Studies identify several areas in which single-gender education produces favourable outcomes for girls, especially in terms of their confidence, engagement and aspirations.
An all-girls setting has been shown to provide a certain comfort level that helps girls to develop greater self-confidence and broader interests. At SMA, young women are surrounded by positive role models and mentors. Our students see that young women are capable of aspiring to any role.
Research confirms that girls who attend all-girls' schools have an edge in post-secondary education and in the professional world. At SMA, we're proud to witness the benefits an all-girls environment has for our students.
Academic Excellence
SMA provides an environment and opportunities for young women to identify and develop their talents and leadership potential. High academic expectations promote the values of hard work, personal responsibility and encourage student engagement in their learning. Our intellectually challenging programs foster life-long learning and prepare students for their post-secondary education.
Preparation for Post-Secondary
SMA graduates, with few exceptions, continue their educational journey immediately after high school. Our Flames Alumnae, among them, have been accepted to many top-tier university and college teams across Canada and the United States. Graduates report being well prepared to meet the academic challenges of post secondary studies and to manage their time effectively. Well trained, enthusiastic faculty present a challenging and focussed program in a nurturing learning environment.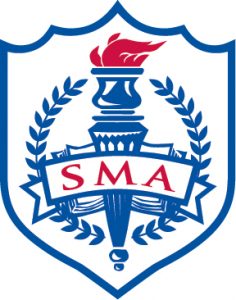 Visit SMA's Webpage for more information about our school.
To find out more about applying to St. Mary's Academy, please visit our admissions page
Our Virtual Open House will be held on January 18, 2022.